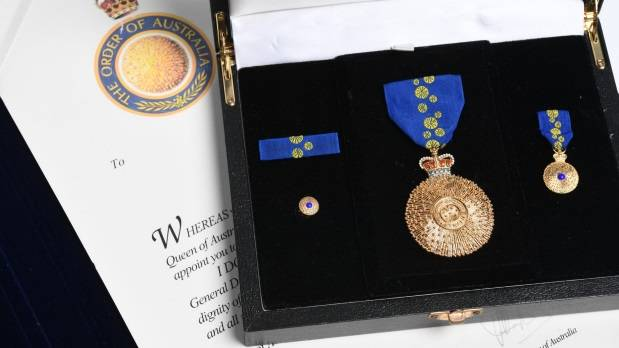 Dear All,
On 26 January 2020, the Governor-General and Chancellor of the Order of Australia, His Excellency General the Honourable David Hurley AC DSC (Retd), announced 1099 awards in the 2020 Australia Day Honours List.
The Order of Australia recognises Australians who have demonstrated outstanding service or exceptional achievement. We are very proud to announce that two recipients on the 2020 list have been long standing AIPA members:
MEMBER (AM) IN THE GENERAL DIVISION OF THE ORDER OF AUSTRALIA
Professor Martin Evald KRYGIER, University of New South Wales NSW 2052
For significant service to legal education, and to professional associations.

MEDAL (OAM) OF THE ORDER OF AUSTRALIA IN THE GENERAL DIVISION
Ms Irena Antonina ZDANOWICZ, Kew VIC 3101
For service to the visual arts as a curator.
CONGRATULATIONS to both awardees.